Hi! My name is Matt and I run this blog.
Sport Card Collectors blog was established on March 1st of 2012 on a whim. I wanted to expand my collecting to the world of social media and found this to be a great outlet. I started sport card collecting in 1994 and have been growing more into the hobby ever since.
I sometimes regret the name I chose for the blog as it's plural and the blog is run by one person, however, I look at the hobby as a group and to me we all are sport card collectors. #OneHobby as I always say. If we aren't doing this together, then why bother.
This blog covers all areas from the 80's, 90's to today in pack and box breaks. I wished I could cover more vintage but my knowledge does not run that far back and my collection doesn't either. There are mail day showings, PC highlights of my PC's of Ken Griffey Jr, NY Yankees, NY Giants, Rodney Hampton, Psych Autographs, Non Sport Cards and 1990's cards along with some opinion and informational postings as well. I also review products and do giveaways when possible.
I also love to help out collectors whenever possible so if you ever have any questions, please feel free to ask and I will give you my honest opinion.
You can contact me:
Email at sportcardcollectors@hotmail.com.
I also wanted to make note of some picture problems the blog came upon in 2017. Please read the following,
You will notice on Sport Card Collectors that some photographs are missing from some of the older articles from 2012-2014. I apologize for this.
As you may have heard, Photobucket changed the rules on how they share photos with 3rd parties. Now if you don't pay for their once free program, you lose out on using the site and any photos you have once shared. You can read more of my rant here,
Instead of sitting down and wasting time deleting posts or trying to re-put pictures into posts, I thought giving you an apology and warning on why some pictures are missing was my easiest option.
Thanks for the understanding.
If you are curious what I personally collect, here is just a small breakdown and what my top preferences are:
TOP PREFERENCES:
NY Giants (numbered inserts or all refractor type items from Prizm, Optic and Chrome, hits of all kinds and 2017 base and rookies)
Rodney Hampton needs. Check out
MY TAB
and help a brotha out! Most are overly affordable finds.
Missing Ghostbusters Autographs (listed under my
want list tab
)
Ghostbusters Slime Cards, Sketch Cards, and Film Cel cards (any and all)
Missing Psych Autographs (listed under my
want list tab
)
Missing Psych Insert needs (will post those up soon)
Celebrity Autographs and Relics (Ginter, Americana, Goodwin, Golden Age and so on. All of it works as I am building my non-sport PC)
Rookie Card Needs (I will be making a list of these needs as well)
Player Autographs (under my want list find a good list of players I want autographs of)
NEXT PREFERENCE
Ken Griffey Jr (it's tough here to say what I need for him other than hits and some of the 90's inserts. I do need tons of base but will need to see them first)
Aaron Judge (I will take any and all of him especially the ones under the want list tab)
Unique Piece cards (helmet, stadium seats, sheet metal, gloves, etc)
LAST PREFERENCE
NY Yankees (I will only be accepting Derek Jeter besides Judge, Hits-I don't have barely any-and Numbered cards. NO BASE)
1995-1999 inserts from all sports (unless specified)
Numbered Celebrity Cards
Letterman (unless it's a letter I need to spell out Sport Card Collectors)
Letterman Autographs (same as Letterman above)
Here are my biggest PC's broken down
"The Kid" Ken Griffey Jr

TOTAL DIFFERENT CARDS:1,205
AUTOGRAPHED CARDS: 4
AUTOGRAPH MEMORABILIA CARDS
: 1
JERSEY CARDS:
6
BAT CARDS:
5
GLOVE CARD:
1
OTHER ODD MEMORABILIA CARDS:
6 (CLASS RING, PANINI FATHER'S DAY, Topps Coin/Stamp, Topps Display Card Plate, Upper Deck Santa Hat, Donruss Bench )
Other Things to Note:
1997 Pinnacle Inside Can, 1998 Pinnacle Inside Can, 1997 Screenplays tin, 1997 Screenplays tin SE, 1998 Donruss Preferred Tin, 1999 UD Retro Lunchbox with Ted Williams and a wall size autographed Upper Deck throwback card.
Rueben Randle

TOTAL DIFFERENT CARDS:228
AUTOGRAPHED CARDS:
33
JERSEY CARDS:
18 (plus 1 double)
Also to note I own the whole 2012 Topps Chrome Rueben Randle Rainbow and two Printing Plates from it
Andre Williams

TOTAL DIFFERENT CARDS:145
AUTOGRAPHED CARDS:
29
JERSEY CARDS:
22
OTHER ODD MEMORABILIA CARDS:
1 Printing Plate Patch Card and one breast cancer awareness wrist band card.
Rodney Hampton
TOTAL DIFFERENT CARDS:
531/816
AUTOGRAPHED CARDS:
7
AUTOGRAPH MEMORABILIA CARDS
: N/A
JERSEY CARDS:
N/A
This blog has also earned a few awards since it's inauguration in 2012. Here they are,
2nd Place For Best Blog Of The Year In The:
PANINI PLAYER OF THE DAY BLOGGER CONTESTS
2012 and 2013 Co-Winner
2014 CHAMPION!
Recipient Of A HUGE 2014 Upper Deck #UDRAK For Generous Blogger
2nd Place In The #HasAVote #BestBlogger Hobby All-Star Award On CollectorSaurus Site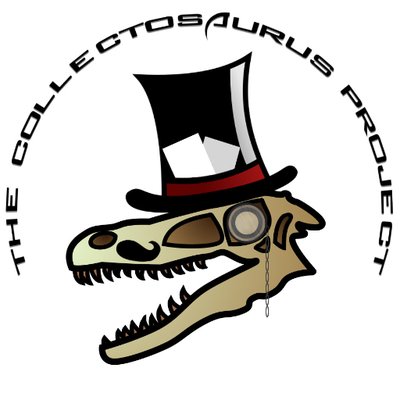 2017 Best Sports Collecting Blog
I don't plan on blogtiring anytime soon, so please FOLLOW the blog or sign up by email to read future posts. I have changed the blog a lot over time and always add in some new fun ideas by the new year.
Everything written on here is by me and all opinions are mine and mine only. The ones in comments are by those who comment.
Other pieces of writing,
https://www.collectionconnections.com/featured-item-review-baseball-sports-board/
https://www.collectionconnections.com/item-review-3-ring-binder-pages/